Panarea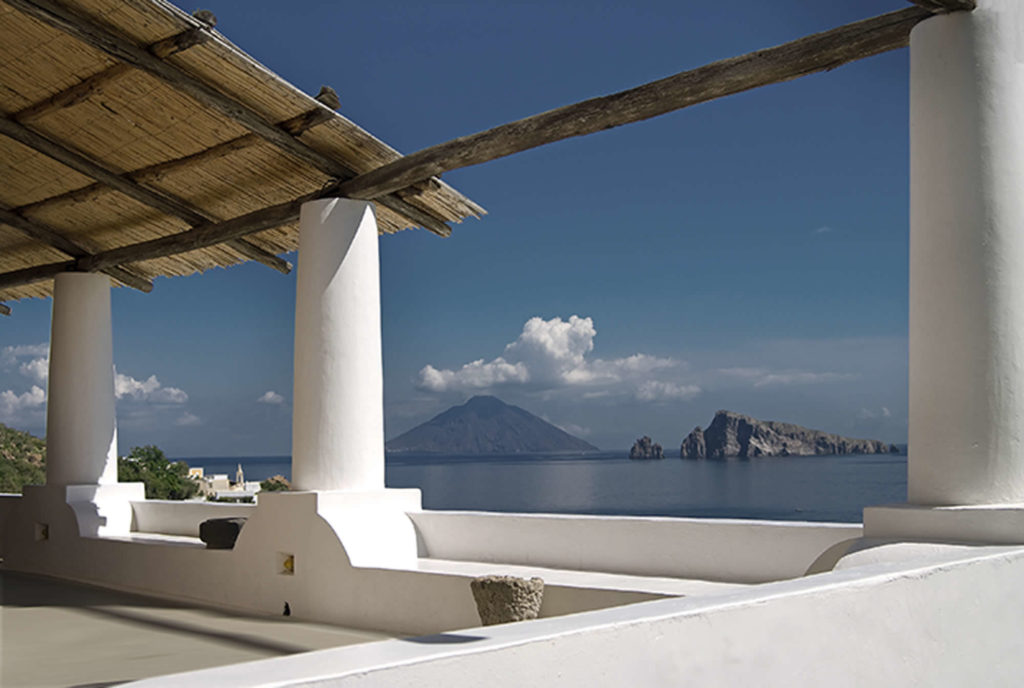 It is the smallest island and lesser of the Aeolian Islands (Timpone Crow, the highest elevation, reaches 421 meters). With Basiluzzo, Spinazzola, Lisca Bianca, Dattilo, Bottaro, Lisca Nera, the panarelli and ants form a small archipelago situated halfway between Lipari and Stromboli. The Panarea Mediterranean is generous with prickly pear, agavi, ginestre, capers and several ancient olive trees. The crystal clear waters are endless shades of color.
The most beautiful place on the island is the exclusive bay of Cala Junco, extreme southern tip of Panarea, a picturesque beach surrounded by walls formed by lava; above the prehistoric village.
The city is concentrated in three districts: Saint Peter, Ditella and Drautto. The main road that crosses the island from north to south, not passable by car, winds through the houses that offer stunning views including the rocks in front and Stromboli. The island is preserved from the campsites.
Through paths and trails, marked by mastic bushes, capers and myrtle, It is reached Timpone Crow from the top of which you can enjoy an incomparable view of the Aeolian archipelago.
You can rent directly from island fishermen, small motor boat to explore the beautiful bay of Cala Junco and small islands.
A small sandy beach can be reached on foot (20 minute walk from the port) or taking advantage of electric-taxi services bee.